We are a small dedicated team of professionals ready to work with you to achieve your goals. Our focus is you, working with you to achieve your outcomes.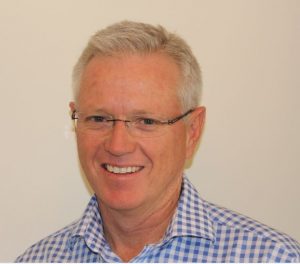 David Young
Director | Business Advisor
David has over 23 years of business experience in a variety of industries, with a vast knowledge to draw on to assist you in reaching your goals.  He is an experienced Accountant, Board Advisor, Strategic and Business Coach for businesses.
David has a passion for seeing businesses grow and succeed, helping guide business owners and managers through the maze of the ever changing business world.
David enjoys a challenge, gaining great satisfaction from solving complex business issues with a client, and seeing his clients succeed.  David is skilled in analysing businesses and assisting them to attack their issues, often helping owners turn their businesses around.
David is skilled in business process, negotiation, business planning and analysis, accounting, debt restructuring, business turn around and growth.
David can assist you navigate you and your business to achievement your financial goals and aspirations.  Please make contact with David if you require assistance from someone who can talk to you in no-nonsense terms who will face your challenges with you to achieve your goals.
David has a keen interest in Aviation, having been around it all of his life.  His passion led him to his favourite aircraft, and to holding the presidency of the Australian Beechcraft Society for a number of years.  This passion also led to a mutual foundation of "Airventure Australia" which is fast becoming a premier General, Sports and Recreational Aviation event in Australia.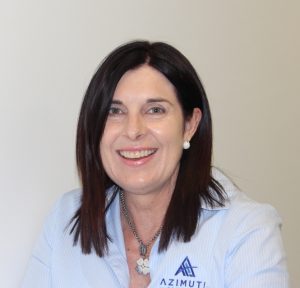 Tania Fitzgerald
Business Specialist
Tania has a varied knowledge to draw upon to benefit our clients, with a founding and variety of positions held in commercial entities, government, medical and professional practices. She is an experienced Accountant, who has a passion for making her clients life easier.
Tania is our in house software specialist and problem solver. There is nothing Tania loves more than to take apart problems, work a way around them and help our clients achieve the outcome they require for their business.
Tania is skilled in business processes, management and financial reporting, accounting, and all things software related.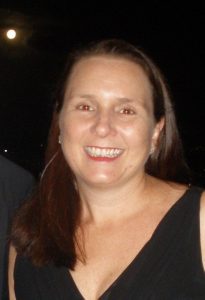 Sharon Young
Practice Administrator
Sharon provides administrative support to the Azimuth Partner's team and director.
Sharon undertakes the important function of ensuring the practice runs smoothly by providing vital administrative assistance.
Scott Bretland
Aviation Specialist
Scott has worked in the aviation industry since 2003 as a pilot, flying instructor, business manager and aviation consultant. He has a unique breadth of experience encompassing military and general aviation, airshow organising, display flying, aeronautical information management, IT product development and RPAS. Recently Scott lead an Australian first project to develop the use of RPAS technology in urban powerline surveys, and was the display coordinator for Airventure Australia in 2018.
Scott is a 3rd year law student at the University of New England, a commercial pilot and grade 1 flying instructor.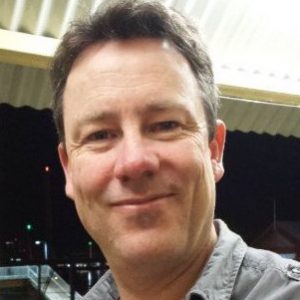 Jarrod Clowes
Business Continuance and Data Specialist
Jarrod has an extensive background in the business and technology sector with over 25 years experience in owning and operating small businesses in the technology industry. Jarrod's industry & leadership experience stems from holding board positions in other sectors including the aviation industry, holding senior executive and presidential roles and running a successful technology company.
Jarrod's most current role as a principal consultant for small business is rewarding clients with proven steps to assess and mitigate business IT risk, and provide assessment and planning programs to help your business survive any interruption event. On top of information technology health and safety auditing, Jarrods extensive experience also places him in a key position to manage and broker relationships between business and technology providers to get the best outcomes for those requiring the expertise and IT professionals delivering the expertise.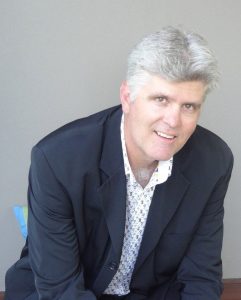 Darren Kingdon
Superannuation Specialist
As a nationally recognised superannuation expert with over 25 years industry experience, Darren provides leading edge strategic advice tailored to client goals in the areas of self managed super funds (SMSFs), tax, business, estate & financial planning. Darren is the author of two books on Self- Managed Superannuation Funds (SMSFs) and Financial Planning Strategies for financial services professionals: Super Strategies for Wealth Creation (CCH,2001); and The SMSF Guide (Kaplan, 2006)
Darren has held a number of SMSF Technical Advisory Leadership roles within the industry and is a regular contributor to the Self - Managed Independent Super Funds Association (SISFA) as a Board Member and Director (2007-2014) and a member of SISFA's Technical & Policy Committee (2006 - present), which has had considerable success in the policy department of SMSF's in this country.
With a passion for educating others, Darren shared his unparalleled superannuation knowledge as :Expert commentator to John Wasiliev's DIY Super Report in Australian Financial Review Regular speaker at Industry Conferences; and Provide of content material for the SMSF Review and Kaplan Professional Training among other advisory businesses.